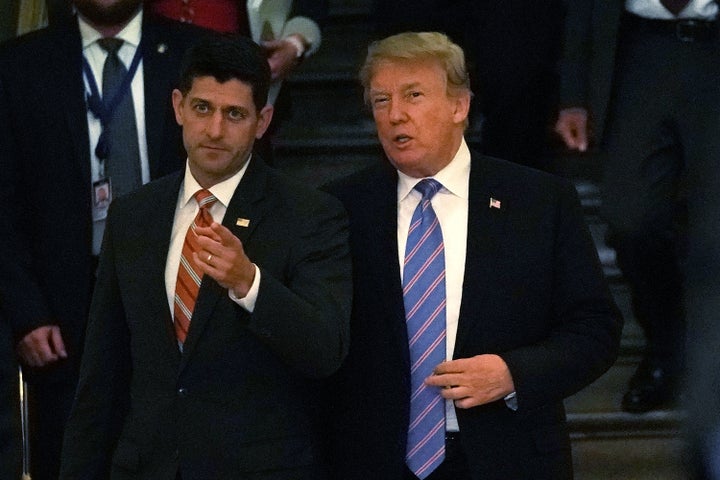 WASHINGTON ―
President Donald Trump on Wednesday morning called on House Republicans to pass an immigration bill to get a "win" that would show that the GOP wants strong borders and security.
Instead of a win, Republicans ended up with an embarrassing loss.
For the second time in a week, a fractured House Republican conference failed to pass immigration legislation ― this time a so-called "compromise" bill addressing border security, legal immigration changes and protections for undocumented young people who came to the United States as children.
The bill went down 121-301, with no Democrats supporting the bill and 112 Republicans voting against the proposal as well.
more