By

Doha Madani 4/17/18
Starbucks plans to close more than 8,000 locations next month so that employees can receive racial bias education after two black men were arrested at one of the chain's stores,
the company announced Tuesday
.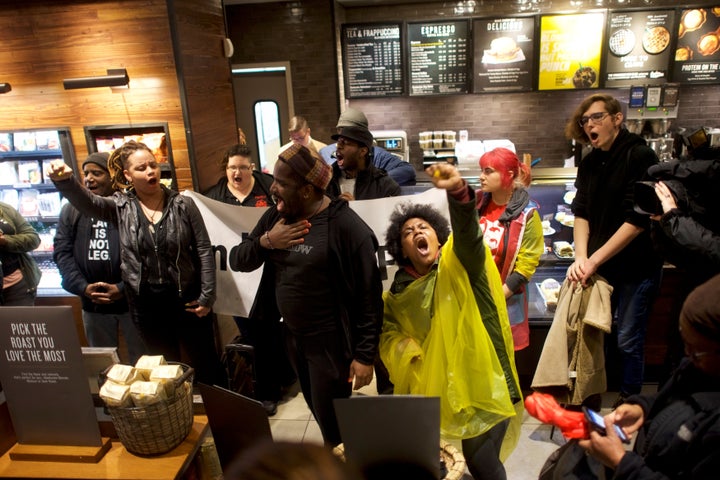 Protesters at Starbucks
The announcement comes one day after Starbucks CEO Kevin Johnson
met with the men
who were
arrested Thursday while they waited
for a friend at a cafe in Philadelphia. Protests broke out at that Starbucks location on Monday, and demonstrators said the arrests were indicative of institutional racism.
The company said the training would aim to address implicit bias, teach employees how to prevent discrimination and promote conscious inclusion. Employees will receive the training on and the stores will close for the afternoon of May 29.