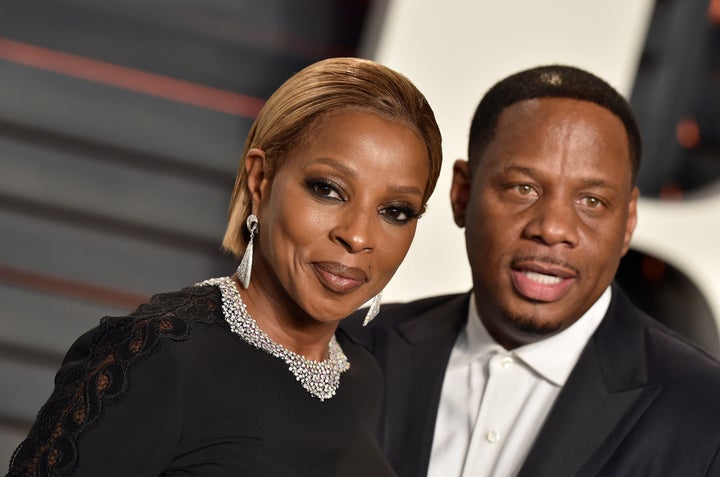 Singer-songwriter Mary J. Blige and Kendu Isaacs at the
2016 Vanity Fair Oscar Party.
Despite Mary J. Blige receiving a slew of accolades ― including an Oscar nomination ― for her role in "Mudbound," new reports indicate that she spent more on the role than she made.
Nominated for best supporting actress and best original song in "Mudbound," Blige said the film left her with expenses that far outweighed the monetary compensation received,
according to a report in The Blast.
The report did not specify what exactly those expenses were or how much she received. Blige also reportedly said that she'd been in need of finding new projects to make money and that her TV/film roles were not lucrative, citing touring as her main source of income. She said her roles on television and film were more integral to supporting her image and brand than her wallet.
This latest news came to light after Blige recently filed court documents ahead of her upcoming divorce trial with Kendu Isaacs. According to the documents, she is refusing his request for spousal support, saying Isaacs is responsible for financial hardships.
more