Pages

On Monday, November 13, this newspaper reported that a 55-year-old father and his two sons were shot dead in Ebony Park, Clarendon, on Sunday night.
Harven Burke (centre), his wife Dr Olivene Burke (left)
and their three children (from second left) Kamol, Kemoi
and Kaedi at The University of the West Indies,
Mona graduation last weekend. His mother,
Verona Martin, is in the background.
As rare as that occasion was, the Sunday edition of the newspaper reported an even more unlikely occurrence — the graduation of a 53-year-old father and his two sons together from The University of the West Indies (UWI) two weekends ago.
For those who might have missed it, police reports said gunmen went to a shop in a section of the Ebony Park community, called Board Villa, where they robbed patrons of money and other possessions.
The heartless gunmen then left the shop and proceeded to a house in the same yard, where they held at gunpoint, robbed and then fatally shot Clifton Scott and his sons, 37-year-old Clifton Scott Jr and 20-year-old Orville Scott.
In the other event, a singularly spectacular achievement, Harven Burke, a regional field officer at the Jamaica Observer, received his Master of Business Administration; his son Kemoi, 28, was right behind him in getting his MBA, while a younger son, Kamol, 23, graduated barely an hour before, with Bachelor of Science in Operational Management.
more
By Nick Visser, Lydia O'Connor, Roque Planas, Willa Frej, and Doha Madani
SUTHERLAND SPRINGS, Texas ― Around half the people killed in Sunday's mass shooting were minors, including at least one child under age two.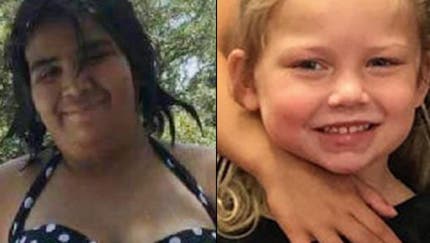 Of the
26 people
who lost their lives at the First Baptist Church in Sutherland Springs, 12 to 14 of them were children, Wilson County Sheriff Joe Tackitt said Monday morning.
The tragedy in the small community near San Antonio marks the worst mass shooting in the history of Texas, with deceased victims as young as 18 months and
as old as 77 years
.
At least 26 people―
around
half the church's membership according to one estimate― were killed when a lone gunman opened fire on worshippers a little before noon on Sunday, officials said. Several families are grappling with multiple deaths and injuries ― the Holcombe family, for instance, lost eight people from three generations.
more
Members of the Jamaica Defence Force and the
Jamaica Constabulary Force on Little King Street, the new
boundary of the second zone of special operations in
downtown Kingston.
Seven months ago, residents of Hannah Town in Kingston were cowering in fear after gunmen sprayed at a birthday party on Hannah Street, killing one man and seriously injuring six others.
Yesterday, they were still wary, but far less fidgety as the security forces officially expanded the second zone of special operations (ZOSO) to include communities closely neighbouring Denham Town - the area initially declared by Prime Minister Andrew Holness last month. "It was expanded based on operations and intelligence assessment with regards to the areas around Denham Town," said Superintendent Stephanie Lindsay, head of the Jamaica Constabulary Force Corporate Communications Unit.
"The information suggested that persons are moving from Denham Town into some areas and seeking refuge in those spaces," Lindsay added. "We want to maintain the integrity of the zone of special operations, and because of that, the recommendation was made to the prime minister and it was approved."
Yesterday, a release from the ZOSO Communication Centre listed an area called 'Shooters Hill' among those the expansion had covered.
"The new border has now pushed the boundary at Albert Street further westward to include Water Lane. The new western boundary is Little King Street," the release read. "On the northern side, the boundary is pushed northward from Greenwich Street to Blount Street."
more