Pages

The Jamaican High Commissioner to the United Kingdom has called for a suspension of deportations to Jamaica until the Home Office has published its investigation into the Windrush scandal.

Seth George Ramocan - File photo
At an emotional meeting of relatives of people who were deported to Jamaica earlier this month, held at the Jamaican High Commission in London, the high commissioner Seth George Ramocan said he was particularly concerned about the deportation of people who had lived in the UK since they were children and also the removal of parents who had young children living in Britain.
Listening to stories he described as "heart-rending" from families of those deported, the high commissioner said he was concerned about the "dignity and the human rights of the individuals earmarked for deportation".
"If these are people who have lived here since they were children, they have no connection, no relatives, no one to take care of them in Jamaica, then this for me is a human rights matter," Ramocan said.
"It is not just the people who are being deported, it is their children, it is their families. Are we acting intelligently, are we creating another set of problems when we do that?"
The high commission had called a meeting of about 45 relatives of those deported and also those who were still detained in immigration removal centres having escaped deportation, to hear their accounts of how people had been put on a charter flight earlier this month.
The high commissioner was hoping to understand the details of how the Jamaicans had been treated, as part of an investigation, to inform a discussion with the Jamaican government about how they cooperate with the Home Office on future deportations.
Initially, there was a list of 50 people scheduled to be on the February flight, which the home secretary said included murderers and rapists.
In the days and hours before the flight, about 20 people were given a last-minute reprieve and only 28 men and one woman were deported.
Half of those flown to Jamaica had drug convictions, while one had committed a dangerous driving offence.
Source: The Guardian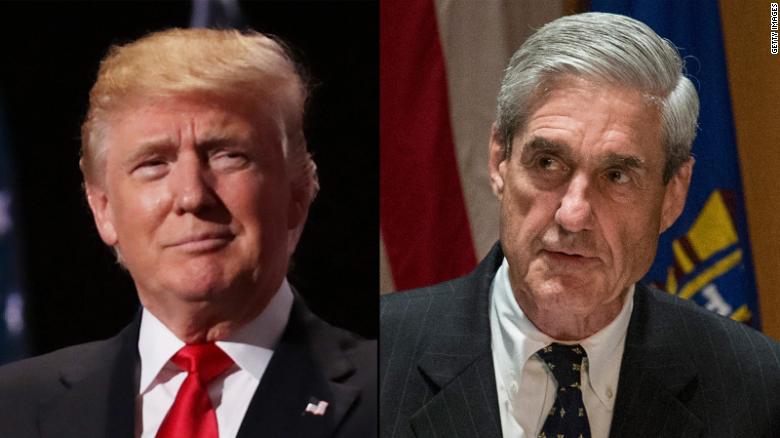 Washington (CNN)Attorney General Bill Barr is preparing to announce as early as next week the completion of Robert Mueller's Russia investigation, with plans for Barr to submit to Congress soon after a summary of Mueller's confidential report, according to people familiar with the plans.
The preparations are the clearest indication yet that Mueller is nearly done with his almost two-year investigation.
The precise timing of the announcement is subject to change.
The scope and contours of what Barr will send to Congress remain unclear. Also unclear is how long it will take Justice officials to prepare what will be submitted to lawmakers.
But with
President Donald Trump
soon to travel overseas for a summit with North Korean leader Kim Jong Un, Justice officials are mindful of not interfering with the White House's diplomatic efforts, which could impact the timing.
more
Thursday, February 07, 2019
COLLEGEVILLE, Pennsylvania (AP) — Bill Cosby has been moved to a general population unit as he serves three to 10 years in prison for sexual assault in Pennsylvania.
This April 18, 2018 photo shows Bill Cosby arriving for his sexual
assault trial at the Montgomery County Courthouse in Norristown.
Cosby has been moved to a general population unit as
he serves three to 10 years in prison for sexual
assault in Pennsylvania.
The move last week came after the 81-year-old actor spent about four months in special housing as he acclimated to SCI-Phoenix in suburban Philadelphia.
Cosby, who is legally blind, now has a single cell in a two-story unit at the newly built prison in Montgomery County. Other inmates are assigned to help him throughout the day, given his age and disability, state prison spokeswoman Amy Worden said.
Inmates there can spend several hours a day in the gym or exercise yard, and other time in the library, classroom, day room or visiting area. They have a sink and toilet in their cells, and are allowed to keep a TV or tablet there if they buy them.
Inmates at Phoenix are awakened at 6:00 am and back in their cells by 8:45 pm. The prison conducts seven head counts each day, Worden said.
A jury last year convicted Cosby of drugging and sexually assaulting a woman at his home in 2004. He is appealing the conviction. His spokesman, Andrew Wyatt, did not immediately return a call for comment Thursday.
High-profile inmates — including the rapper Meek Mill and ex-Penn State football coach Jerry Sandusky — are often placed in special housing initially for their own safety, Worden said. Cosby was in a single cell near the infirmary with a private day room. Cosby, a Philadelphia native, rose to fame in the 1960s as the first black actor to star in a primetime television drama with the hit show, "I Spy." He became known as "America's Dad" for his portrayal of family man Cliff Huxtable on the top-ranked "Cosby Show" from 1984 to 1992.
Dozens of women have accused him of sexual assault or misconduct over a 50-year span, including five who testified at his retrial last year. Cosby and his lawyers and agents have repeatedly called the encounters consensual.
Frank Robinson
Baseball Hall of Famer Frank Robinson Dead At 83
Baseball Hall of Famer Frank Robinson died Thursday after battling a long illness, according to MASN in Baltimore. He was 83 years old.
Known for his elite talent and intense demeanor, Robinson became a central figure in advancing Major League Baseball's integration of black players after Jackie Robinson broke the color barrier in 1947.
Robinson exploded on the scene in 1956 and for the next six decades established a legacy that's second to none. That includes becoming MLB's first black manager in 1974.
Frank Robinson
On the field, Robinson was a history maker as well. After signing with the Cincinnati Reds in 1953, he faced a tough road filled with racist taunts and death threats. It's a road Robinson not only overcame, but conquered en route to producing one of the greatest careers in MLB history.
Robinson is still the only player to win MVP in both leagues, earning National League honors with the Reds in 1961 and the American League award with the Baltimore Orioles in 1966. At age 20, he was voted NL Rookie of the Year after hitting a then rookie-record 38 home runs. He went on to make 14 All-Star game appearances, and currently ranks tenth on the all-time home run list with 586.