PALAS's goal is to award 100 scholarships in 2013
England's Smartest Family is Black:
We won't hear about this in the news…..
Meet the "First Family of Education" in England . They are black.

Peter and Paula Imafidon, 9-year-old twins from Waltham Forest in northeast London , are a part of the highest-achieving clan in the history of Great Britain education. The two youngest siblings are about to make British history as the youngest students to ever enter high school. They astounded veteran experts of academia when they became the youngest to ever pass the University of Cambridge 's advanced mathematics exam. That's on top of the fact they have set world records when they passed the A/AS-level math papers.
Chris Imafidon, their father, said he's not concerned about his youngest children's ability to adapt to secondary school despite their tender age. "We're delighted with the progress they have made," he said. "Because they are twins they are always able to help and support each other."
To Peter and Paula's parents, this is nothing new. Chris Imafidon said he and his wife have been through this before: they have other super-gifted, overachieving children.
Peter and Paula's sister, Anne-Marie, now 20, holds the world record as the youngest girl to pass the A-level computing, when she was just 13.

She is now studying at arguably the most renowned medical school in the United States , Johns Hopkins University , in Baltimore .
Another sister, Christina, 17, is the youngest student to ever get accepted and study at an undergraduate institution at any British university at the tender age of 11.
And Samantha, now age 12, had passed two rigorous high school-level mathematics and statistics exams at the age of 6, something that her twin siblings, Peter and Paula, also did.

Chris Imafidon migrated to London from Nigeria in West Africa over 30 years ago. And despite his children's jaw-dropping, history-making academic achievements, he denies there is some "genius gene" in his family. Instead, he credits his children's success to the Excellence in Education program for disadvantaged inner-city children.
"Every child is a genius," he told British reporters.

"Once you identify the talent of a child and put them in the environment that will nurture that talent, then the sky is the limit. Look at Tiger Woods or the Williams sisters [Venus and Serena] — they were nurtured. You can never rule anything out with them. The competition between the two of them makes them excel in anything they do."

Fear Grips Nannyville After Gunmen Shoot Up Wake 5 Comments

Glenroy Sinclair, Assignment Coordinator

A black flag nailed to a utility pole at the intersection of Accompong Way and Nanny Boulevard in Nannyville Gardens, St Andrew, danced in the wind yesterday, indicating that the community, which is home to about 6,000 residents, was in mourning.

The fluttering black flag symbolised the community's love for a mother, daughter and grandmother, who all perished in a motor vehicle crash six weeks ago.

But the community was plunged into further depression Thursday night following an attack by a group of gunmen, which left nine persons, including women and a four-year-old child, nursing gunshot wounds. The shooting took place along Moore Town Way.

"Everybody was at a little set-up that was keeping for a neighbour who had died recently when the gunmen came over the gully and began shooting at everyone. Even the women who were running to safer grounds were fired at," a member of the community told The Gleaneryesterday.

RESIDENTS DISGUSTED

The usually crowded roadways were almost empty yesterday. Parents locked their children inside. The residents were gripped with fear. A small group, in a discussion with a police party, expressed disgust. They said they suspected that Thursday night's incident could be a reprisal to a recent shooting in the community.

"We are putting something in place, but the police alone cannot do it. We need the support of the residents and I am appealing to those who know what is happening, please come and speak with us," said Assistant Commissioner George Quallo, the Area Four commander, who was among the police personnel in the area.
Meteorite hits Russian Urals: Fireball explosion wreaks havoc, up to 500 injured (PHOTOS, VIDEO)
Published:
15 February, 2013, 08:36
Edited:
15 February, 2013, 13:07
Russia's Urals region has been rocked by a meteorite explosion in the stratosphere. The impact wave damaged several buildings, and blew out thousands of windows amid frigid winter weather. Hundreds are seeking medical attention for minor injuries.
Follow RT's
LIVE UPDATES
.

Oscar Pistorius Arrested: Paralympian To Appear In Court After Fatal Shooting Of Girlfriend Reeva Steenkamp (VIDEO/PHOTOS)
Paralympian
Oscar Pistorius
was arrested on Thursday on suspicion of murder after the fatal shooting of his girlfriend, Reeva Steenkamp. State Of The Union Address: President Calls For Raising Minimum Wage WASHINGTON -- In a State of the Union address focused on creating middle-class jobs, President Barack Obama called on lawmakers to help pull working Americans out of poverty by raising the federal minimum wage and pegging it to inflation.
Obama's proposal to boost the wage floor to $9 an hour revives an
old campaign pledge
to the working poor that was derailed by the Great Recession and the stubbornly high unemployment rate of his first term. It also sets the stage for a fight with congressional Republicans and powerful business lobbies, who no doubt will assail the measure as a job-killer during a fragile recovery.
READ FULL STORY.....
Rihanna's Hot Grammys After-Party Look (PHOTOS)
Posted: Huffington Post
02/11/2013 9:04 am EST
| Updated:
02/11/2013 9:04 am EST
Rihanna continued to

work it in the fashion department

after donning not one, not two, but three incredible looks during the 2013 Grammy Awards last night
.
The singer, 24, flashed her incredibly toned tummy as she made her way into the Supperclub in Los Angeles, Calif., following the show at the Staples Center.
READ MORE......
An Abundance Of Then And Now - Ken Boothe Promises Much For Seafood Festival Performance.
Leighton Levy, Gleaner Writer
When the Rainforest Seafood Festival gets under way tomorrow at the Catherine Hall Entertainment Centre in Montego Bay, fans of good old-school music are being promised a real treat from legendary crooner Ken Boothe.
The iconic Jamaican singer, who was dubbed Mr Rocksteady in the 1960s after releasing a string of hits that included
Hush
,
World's Fair
and
Artibella
, will be among a quality line-up of performers for the festival.
READ MORE........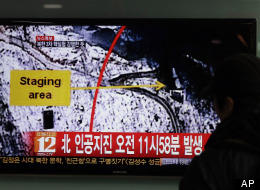 SEOUL, Feb 12 (Reuters) - North Korea conducted a nuclear test on Tuesday, South Korea's defence ministry said, after seismic activity measuring 4.9 magnitude was registered by the U.S. Geological Survey.
The epicentre of the seismic activity, which was only one km below the Earth's surface, was close to the North's known nuclear test site.
READ MORE.....
PALAS awarded JA$30,0000.00 by Sagicor in contest and 42 scholarship
recipients w/ Hon. Phillip Paulwell, Atty. Patrick Campbell and Rula Brown.


http://www.prweb.com/releases/2012/8/prweb9801077.htm
(PRESS RELEASE)
Please see the names and faces of the forty-two (42) PALAS scholarship winners for the 2012-2013 school year. Thank you very much for the kind donations to make it possible for the students. Looking forward to your continued support to the program.
Go to www.PALAS1.org
18-y-o's brutal murder stuns Gregory Park residents
Bright 18-year-old was working to pull her family out of poverty, but someone slashed her throat
Friday, April 20, 2012
EIGHTEEN-YEAR-OLD Amelia Pitterson had only just made the down payment on a plot of land as a step closer to fulfilling a long-held dream of relocating her mother from the Train Line squatter settlement in Gregory Park, St Catherine to a proper home of their own.
Having studied many nights by the light of a cellphone to pass nine CXC subjects at age 16, 'Chevel', as she was affectionately called, was extremely excited at the prospect of beginning a business administration degree at the University of Technology (UTech) this September. She was convinced that only a proper education would break the chain of poverty for her family.
Natalie White-Walker clutches a pillow belonging to her slain daughter, 18-year-old Amelia Pitterson, in Gregory Park yesterday during an interview with the Jamaica Observer as a young member of the community looks on. (Photo: Jermaine Barnaby)
PITTERSON… described as a good, decent and brilliant girl
Natalie White-Walker clutches a pillow belonging to her slain daughter, 18-year-old Amelia Pitterson, in Gregory Park yesterday during an interview with the Jamaica Observer as a young member of the community looks on. (Photo: Jermaine Barnaby)
But Pitterson will never fulfil any of those dreams as her throat was savagely slit by an attacker in her one-bedroom board house in the Portmore community, only hours before she would have left for work at the Bank of Jamaica where she held an administrative position.
One neighbour said he heard a commotion in Pitterson's room sometime after 2:00 am on Thursday, however he got no response when he shouted to her if everything was okay.
However, it was sometime after 7:00 am yesterday when an older sister, who lives in one of two other houses in the yard, went to find out why Pitterson had not yet left for work and stumbled on the body clad only in a towel and underwear.
Today, her mother Natalie White-Walker is left only with the many life lessons her daughter taught her and the motivating words that constantly brought tears to her eyes as she relived the memories of one she described as "my promising child".
"She was a honest and positive child who always gave me hope when it seems hopeless," White-Walker said with a blank stare. "She always say 'Mammy, we can't live like this for much longer. We have to move from here and I will have to be the one to break this poverty curse'."
White-Walker recalled her daughter going to school many days without lunch money and studying by the light of a cellphone when they did not have any electricity.
"We used to walk and sell together and she used to say 'Mammy, mi tired; you a go mek me shoes pop off, that is why me a go study hard that we don't always have to do this'," White-Walker recalled.
Having gained nine subjects, she said her daughter was initially employed at the BOJ for three months, but this was later extended to six months, then two additional years.
It was this determination and optimism which the Jonathan Grant High School past student imparted as she often encouraged her mother to excel at a hospitality management course she had started at UTech.
"She used to tell me how to answer the questions and teach me how to not have a mind block against Maths, and now she was so excited that it was her time to go to UTech, but now she can't go," she said, with the tears flowing.
The duo would constantly visit the Housing Agency of Jamaica to enquire about their chances of securing a plot of land and had received the good news last week, after several trips, that they had qualified for property in Burke's Field, Old Harbour.
Having secured the down payment, White-Walker said Pitterson and her stepfather immediately went to work designing the family's dream home.
"She draw the house and say she and her sister going to be over this side and me and her stepfather over the other side and she want me to have a little pastry shop out front," she recalled.
However, Pitterson did not get a chance to visit the land, relying only on the pictures her mother captured on her cellphone.
Yesterday, stunned residents in this community gathered at the gate to Pitterson's yard to lament the tragic end to the neighbourhood's bright star who everyone described as a "good, decent and brilliant girl who did not allow the community men to become fresh with her".
White-Walker constantly wiped the tears that spilled uncontrollably from her eyes as she relived the final moments she spent with her daughter on Wednesday night.
She told the Jamaica Observer that, as was usual, she had gone to visit her daughter but this time it was to tell her of a dream she had the night before.
"I tell her that in the vision she was on a train and it was about to crash and I end up being the one who had to bank the train, but when it come to a stop the coach that she was in break off and all the look me looking fi her ah couldn't find her," she said.
"She turned and ask me if in the vision she was safe and I say ah don't know."
White-Walker said she however could not shake the premonition that something terrible was about to happen and that she needed to visit her church immediately to pray.
But after being unable to find someone to accompany her there, the mother said she instead went to her house in Newlands, Portmore where she sat and read her Bible.
After all, she was to have had an early start as Pitterson needed her to come by the house yesterday to bake some more products which she (Pitterson) normally sold at her workplace.
But before White-Walker could head out early yesterday morning, she got the devastating news that her daughter's life had been snuffed out along with all of the dreams and hopes the family had in her.
"I know she would come to be something great because I just see the height she was going, but I am so sorry she couldn't reach it," the mother said as she clung to her daughter's pillow.
Many of the community children, who came by to look at the blood-stained floor, were often helped with their homework or taken to church by Pitterson.
"Right now, she have a School-Based Assessment Test that she helping a girl to work on because she was always like that -- willing to help others," the mother said.
White-Walker said when she went through the trauma of watching her son's leg being amputated after being accidentally shot by the police, it was Pitterson who had given her hope.
"When me lock up in me house ah cry, she come in and say "get up Mammy, God ah God and Him won't let him die', and so she is always giving me hope and being there for me and I wasn't there to help her," she lamented.
com/news/18-y-o-s-brutal-
murder-stuns-Gregory-Park-
residents_11294055#
ixzz1sb8tiHmm
The Secret Of Marley Spring in Jamaica... It's In The Water!
Ask the robust and healthy Claudius Henry, who doesn't look a day close to his 83 years.
Published: Sunday | March 18, 20120 Comments
Anastasia Cunningham, News Coordinator
83 year old, Claudius Henry travels from Kingston every six weeks to bottle his drinking water from Marley Spring.- photos by Gladstone Taylor/Photographer
To what length would you go for natural, mystical water that is believed to hold the secret to long life?
Ask the robust and healthy Claudius Henry, who doesn't look a day close to his 83 years.
Every six weeks, he packs his car trunk full of containers and drives more than 50 miles from his home in Vineyard Town, St Andrew, up to the remote Sturge Town Village in the mountains of St Ann to get his regular supply of drinking water from the famous Marley Spring.
Swearing by its magical properties, to him the treacherous journey up the single-lane rocky pathway is definitely worth it.
Born and raised in Jamaica's second free village, Henry may have moved out some 60 years ago, but nothing will stop him from getting his consistent stream of the mysterious water that springs from its mountains. He is confident it is the main reason the majority of the residents in the 172-year-old Sturge Town Village live to be over 100 years old.
"I have been drinking this water all the days of my life and I am hoping to live as old as my father, who died at 103; or my mother, who died at 101," he shared with The Sunday Gleaner on a cool Tuesday afternoon.
"Most people here live to over 100. The oldest person, who died a few years ago, lived to be 113. I don't know anywhere else in Jamaica where people live this long. There must be something that so many people out of this district live so long, and I know it's the water."
Curious about this 'supernatural' spring, The Sunday Gleaner team travelled up into the heavily vegetated hills to locate the 'secret to long life' that was said to have been discovered by a runaway slave named Marley.
From underneath the hollow of an enormous fig tree, which must be hundreds of years old, surrounded by giant roots, springs forth this endless supply of natural water.
metal enshrinement
So precious is its nurturing flow, a metal enshrinement was built to protect its purity. The valuable commodity is now piped by the National Water Commission to a tap a few feet away, as well as to outlets further down in the village and other neighbouring communities, allowing others to benefit from its 'secret' properties.
The area surrounding the spring is also protected, with no one allowed access or to even cut a branch from any of the trees.
"From I born it never run dry," noted the retiree, with two five-gallon containers left to be filled at the tap.
Sturge Town's third-oldest living resident, 99-year-old Cathleen Maud Tracey, calls it "gifted water".
A descendant of the original 100 families of ex-slaves who were given the village in 1840, she said the residents there do everything with the water from Marley Spring - drink, cook, clean, wash, bathe - as it is their lifeline and what they believe allows them to live this long.
"People have travelled from all over to come for this water," said the strong, sound, vibrant 'young woman', who will celebrate her 100th birthday on June 22.
anastasia.cunningham@gleanerjm.com
BY CECELIA CAMPBELL-LIVINGSTON —– DANCEHALL deejay Rodney 'Bounty Killer' Pryce, says he is coping very well after losing his mother on Sunday morning. The artist attributes his well being to the overwhelming support he says he has been receiving from fans all over the globe. "The love and support I've been receiving is immense. Globally people are showing they care, especially my fans on Twitter and Facebook and all the other networks. I know people love me …
Read entire article »
Bobby Brown Leaves Whitney Houston's Funeral: Seating Dispute Reportedly To Blame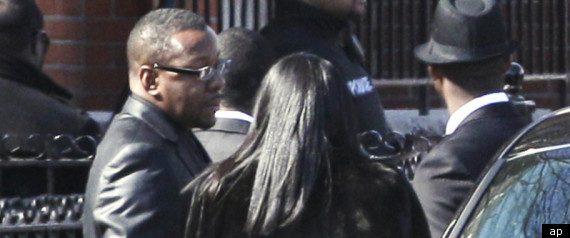 NEWARK, N.J. — Whitney Houston's ex-husband, Bobby Brown, has briefly appeared at her funeral before leaving.
Brown arrived as the service began. He walked to the casket, touched it and walked to the back of the New Jersey church Saturday.
Brown says in a statement that he and his children were seated but asked repeatedly to move. Brown says he left because he didn't want to create he a scene.
As he left, Brown appeared upset.
Houston died Feb. 11. A cause of death hasn't been determined.
Houston and Brown were married 15 years and have one daughter together. In 2003, police responding to a domestic violence call about Brown found Houston with a cut lip and bruised cheek. Their tumultuous relationship ended in 2007.
ALSO ON HUFFPOST:


















Worlds Tallest Man- Sultan Kösen - 8 feet 3 inches (251.4 cm). Check out www.palas1.org
The 2010, 2011 and 2012 editions of Guinness Book of World Records lists Sultan Kösen (born 10 December 1982) as the tallest living man in the world as well as having the largest hands (11.22 inches, 28.5 centimeters) and largest feet (14.4 inches, 36.5 centimeters) when last measured on 8 February 2011.
Sultan Kösen - Still Growing
According to Guinness, Sultan Kösen is the tallest living human reaching an average height of 8'1" (2,46.5 m) when measured by GWR in Ankara, Turkey, in February 2009. He takes over the title from China's Bao Xishun, who stands 'just' 236 cm. (7 feet 8.95 inches). However, Sultan Kösen was still growing and at a more recent meeting with then tallest man of the U.S. George Bell, Sultan Kösen was measured at 8 feet 2 inches tall. On 8 February 2011 Sultan Kösen was measured in Ankara, Turkey at 8 feet 3 inches (251.4 cm). Source
Guinness World Records
.
Sultan Kösen - Personal Life
Sultan Kösen was unable to complete his schooling because of his extreme height, but works occasionally as a farmer to support his family. Sultan Kösen has three brothers and a sister, who are all normal-sized, but his rate of growth surged from the age of 10 because of a tumour which caused too much growth hormone to be released from his pituitary gland. The tumour was successfully removed in surgery and he was thought to have stopped growing last year (2008). He uses walking sticks and tires quickly if he is standing.Go to www.palas1.org & www.rulabrownnetwork.com for more.......
First Posted: 01/24/2012 10:25 am Updated: 01/24/2012 11:54 am The White House appears prepared to ignore a recent ruling by Georgia Deputy Chief Judge Michael Malihi that would require President Obama to attend a birther hearing in Fulton County, Ga., on Thursday. White House Press Secretary Jay Carney outlined Barack Obama's weekly agenda on Monday, noting that the president is scheduled to hit Las Vegas, Denver and Detroit on Thursday in a whirlwind tour to talk middle class job creation. That's …
Read entire article »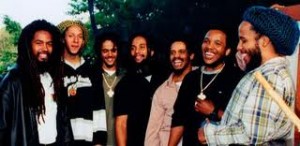 I While being widely loved for spreading reggae music throughout the world, Bob Marley stood for more than just music. His songs promoted freedom for poor and oppressed people throughout the world, social equality, and justice. Marley even won the 1978 United Nations Medal of Peace. Sadly, events surrounding his estate have been anything but consistent with his musical legacy. 2011 marked the 30-year anniversary of the day Marley died of cancer, at the age of 36, on May …
Read entire article »
Former Penn State Football coach, Joe Paterno has died at 85 years old. Coach Paterno is the winningest football coach who was caught up in his assistant sex scandal. Check out www.rulabrownnetwork.com for more information...
Joe Paterno Dead: Ex-Penn State Football Coach Has Died At Age 85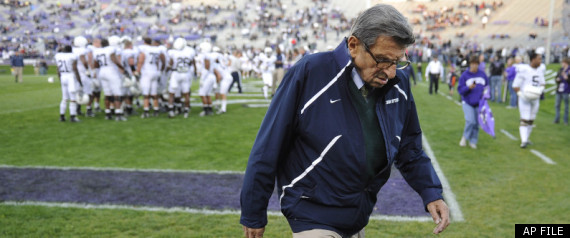 STATE COLLEGE, Pa. -- Joe Paterno, the longtime Penn State coach who won more games than anyone in major college football but was fired amid a child sex abuse scandal that scarred his reputation for winning with integrity, died Sunday. He was 85.
His family released a statement Sunday morning to announce his death....... Read More
http://www.huffingtonpost.com/2012/01/22/joe-paterno-dead-ex-penn-state-football-coach-obit_n_1221946.html
Hundreds of talented musicians have begun to audition for limited spots on The 2012 JAMAICA Jazz and Blues Festival's talent stage. The festival will be held from Thursday, January 26, to Saturday, January 28, and will feature an amazing line-up of iconic and upcoming artists on two stages.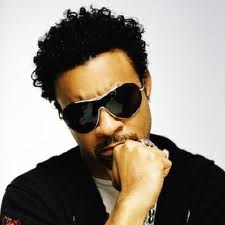 Shaggy
The auditions began yesterday (Friday) at Studio 38, located at 38A Trafalgar Road, and continue tomorrow at Wickie Wackie
Beach
, Bull Bay. The auditions tomorrow begin at 5 p.m.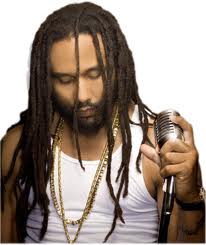 The talent stage platform is the ideal place to promote the talent of emerging musical acts. There is room to accommodate 17 acts performing over the three days of the festival. The eclectic mix of talent is determined by the auditions process and through special invitations.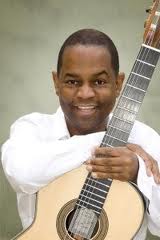 "Half of the acts to be confirmed for the talent stage are invited and are being referred to as the Blue Chip Set. The other acts will join us by auditioning," said Ewan Simpson of the Art of Music Production Limited (AMP), organisers of the event.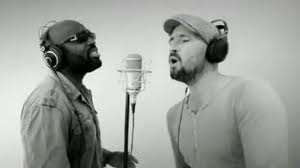 Richie Stephens & Gentleman
"To ensure that the talent stage has the perfect blend of the best undiscovered and underexposed musical gems, we have decided to invite some already established acts in the industry as well as invite other acts to showcase their talents through open auditions. Some acts already confirmed to hit the stage include Raging Fyah, Ebony, and Noddy Virtue."
Non-stop entertainment
Past acts on the talent stage have included Tarrus Riley, Stratdon, Blue Grass, Sherita Lewis, Nickiesha Barnes, Further Notice, Defranco, Cameal Davis, Rootz Underground, and Tessanne Chin.
The talent stage will be located in the food court, which provides delectable treats for patrons. From there, jazz fans can expect seamless non-stop entertainment during intermissions. The food court will present a diverse and tasty culinary experience with offers from quick service to gourmet. The food court will have about 14 food stalls from Jamaica's premier culinary connoisseurs such as Café Blue, Pelican, and Scotchies.
Performances on the talent stage begin at 5 p.m. each show day and run for one hour before action begins on the main stage. The performances also continue during each main stage band change.
A few of the international and local big names expected to perform on the main stage are Celine Dion, Cee Lo Green, The Temptations Review, John Holt, Shaggy, Destra, Ky-Mani Marley, Gentleman, Earl Klugh, and Heads of State.
The 16th staging of the event, which will incorporate Jamaica's Golden Jubilee celebration promises another spectacular year aimed at thrilling all patrons.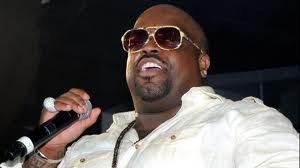 The Jamaica Jazz and Blues Festival – The Art of Music is sponsored by The Jamaica Tourist Board, Flow, Iberostar, Half Moon, Jewel's Dunn's River, CVM TV, Hilton Rose Hall,
The Gleaner
, Sunset Beach
Resort
, RIU Hotel and Resorts, and many more.
The three-day festival returns to the Trelawny Multi-Purpose Stadium. Individuals interested in attending the live performances may purchase tickets at the official website jamaicajazzandblues.com.
RADIO HOST BARRY G SET TO VISIT CANADA FOR BIRTHDAY GALA
Toronto: 2012 has just started but already plans are well on their way for Steele's first birthday gala schedule for April 28th at the Jamaican Canadian Centre in Toronto. Special guest at the event will be popular radio host 'Boogieman' Barry G.
"I want this to be an event to be remembered for good food, live entertainment, 4 very popular dj's and of course to top it all off, I'm honored to have as my special guest from Jamaica, the Boogieman Barry G" Steele said.
Barry G has been a staple on Jamaican radio for over thirty-five years. The legendary radio host is an innovator, an educator and an entertainer. Many people still talk about the intense clashes with himself and England's David Rodigan.
Barry G
Fighting back from a severe stroke a few years ago that almost ended his career, Barry says he's forever thankful to the almighty for allowing him to recover, and to be able to continue doing what he loves. This will be the "Boggieman's first trip to Canada in almost 7 years and he's primed, ready, and excited to meet and greet his many fans.
The word has already started to spread about Steele's event, and of course, it's once again shaping up to be sold out.
"We are also very proud to have one of our fastest growing telecommunication service providers Telehop 10.10.620 as our title sponsor.
"Other companies such as Millenium Design/Millenium Auto, and Sandra Bowen & Associates have also taken great interest in being apart of this celebration. I look forward to working with them and to maximizing there product exposure to our community", say's Steele.
Look out for continued update on Steele Birthday Gala.
One Love.. Mobs
Donovan Germaine of Penthouse
Germain to 'save music'
BY HOWARD CAMPBELL Observer senior writer
Thursday, January 12, 2012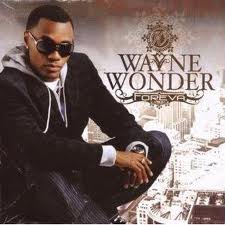 AFTER a relatively slow 2011, producer Donovan Germain says it will be a hectic 2012 for his Penthouse Records. The company plans to release a series of albums during the first quarter of the year.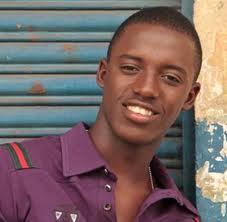 Romain Virgo
Albums by durable singer Marcia Griffiths, and emerging acts like Torch, D Major, Shuga (formerly Brown Sugar) and Sherita, are expected to be out by April. Germain points out that it will be more than just servicing the market.
GERMAIN… wants to bring some sanity to the business
Marcia Griffiths
"We're on a 'save the music campaign', too much almshouse a gwaan inna the business. Wi a try bring some sanity to the business," said Germain.
Griffiths began her remarkable career in the 1960s as a rocksteady singer at Studio One and blossomed during the 1970s when she established her solo act and as a member of the I-Threes, Bob Marley's backup group.
She was also a member of Penthouse's camp in the 1990s when the label was one of the most successful in dancehall. Griffiths and Beres Hammond were the 'old heads' for a stable that included rising stars like Buju Banton, Tony Rebel and Wayne Wonder.
Germain points out that Penthouse plans to go back to basics in 2012.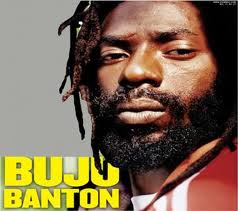 "Wi want to break new artists, that's what Penthouse has always been about. There's too much slackness and I think these artistes can bring a little balance," he explained.
Torch, a singer, hails from Trench Town. He has been at Penthouse for the last five years. Shuga (formerly Brown Sugar) has a larger national profile, having won the 2009 Rising Stars contest. She too has been at Penthouse for some time. Keeping their projects on ice was deliberate, Germain said.
"It's a matter of artist development, yuh can't rush an' put out artists an' they're not prepared for stardom," he stated. "When they're not prepared, they embarrass the industry."
Marcia Griffths and Friends will be among the first batch of Penthouse's new releases. On it, Griffiths teams with Buju Banton, Queen Ifrica and the label's current star, 2007 Rising Stars winner Romain Virgo.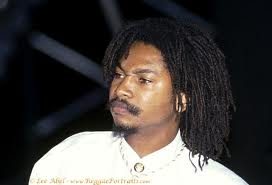 Garnett Silk
Germain and Penthouse broke through in the 1980s with songs by Freddie McGregor (Just Don't Want To Be Lonely) and Heads of Government by the Mighty Diamonds.
The company really took off in the 1990s when it embraced the new wave of dancehall performers like Garnet Silk, Buju Banton, Tony Rebel, Cutty Ranks and Wayne Wonder.
There is no real means of compensation or justification in heart, soul and mind, when a young life is taken... lest of all shrouded in the circumstances of a brutal murder. It is just so very hard to make sense of it... let alone appease the pangs of the wrongfulness that such a violent act presents towards humanity as a whole.
This was the case when the body a very young and beautiful Vanessa Campbell, only 18 years old, was found behind the Greater Portmore (Jamaica) Post Office, November 20th, 2010. Robbed of any future, her circumstances left many people stunned and feeling helpless in consoling themselves with such a malicious tragedy.
Some 1501 miles ( 2415.63 km) away in Atlanta Georgia and one week later (Saturday November 27, 2010) a tribute was dedicated to the memory of Vanessa on Rula Brown's Sunday Sultry Slow Jamz Radio broadcast on USTREAM (www.ustream.tv/channel/rulabrownmusic) as well as www.rulabrownnetwork.com.