*******************************************************************************



********************************************************************************
More Than 100 Monitored For Ebola Symptoms In Ohio
AKRON, Ohio (AP) — Health officials in Ohio are monitoring more than 100 people following the visit by a Dallas nurse who tested positive for Ebola shortly after returning to Texas from the Cleveland area.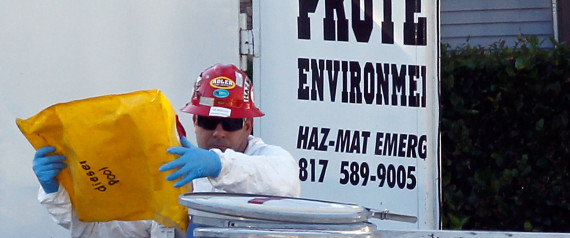 Hazmat worker
Officials said Saturday that none of those being monitored are sick.
State officials previously said 16 people Amber Vinson had contact with were being monitored. Officials say the sharp increase is a result of the identification of airline passengers who flew with Vinson between Dallas and Cleveland and the identification of people who also visited the dress shop where her bridesmaids were trying on dresses.
Vinson's stepfather is quarantined in his home in the Akron suburb of Tallmadge. That is where Vinson stayed during her visit.
The stepfather is the only person in the state under such a restriction.
more
***********************************************************************************************************
As usual, "Today" pulled out all the stops for Halloween. Perhaps the best evidence of that was Matt Lauer dressed in drag as CJ, Pamela Anderson's character on "Baywatch."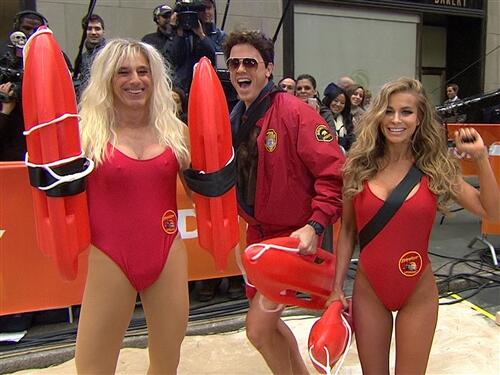 Matt Lauer in Drag
The theme was classic television shows. Al was Mr. T, Kathie Lee and Hoda were dressed up as Wilma and Betty from "The Flintstones," Savannah and Natalie were Laverne and Shirley, Carson Daly was Jon from "CHiPs" and Willie Geist was David Hasselhoff.
But the pièce de résistance was Matt's big reveal and his re-enactment of Pamela Anderson running in slow motion:
read more