By Nina Golgowski and Nick Visser Jan 5, 2018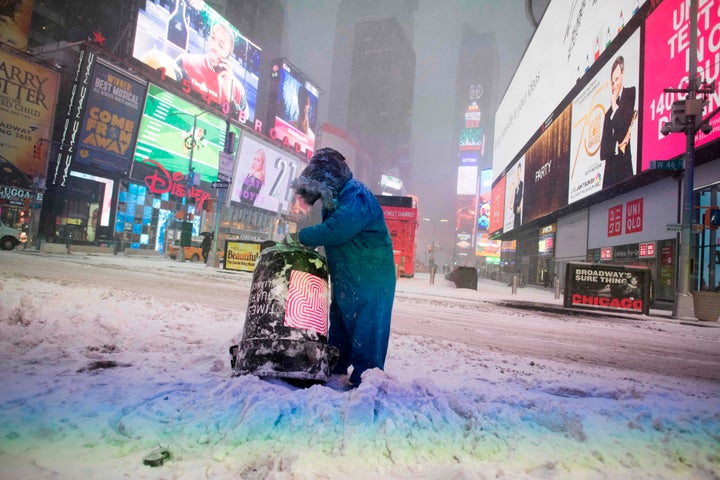 A pedestrian in New York City's snow-covered
Times Square on Jan. 4, 2018.
A vortex of ice and howling wind left up to a foot of snow over parts of the Northeast on Thursday as the first major winter storm of 2018 barreled up the coast. Authorities throughout the region declared states of emergencies and canceled thousands of flights meant to ferry post-holiday travelers home.
Almost no part of the Eastern Seaboard was spared from frigid temperatures that plunged well below freezing, and snow fell from New England all the way down to Georgia and the Carolinas.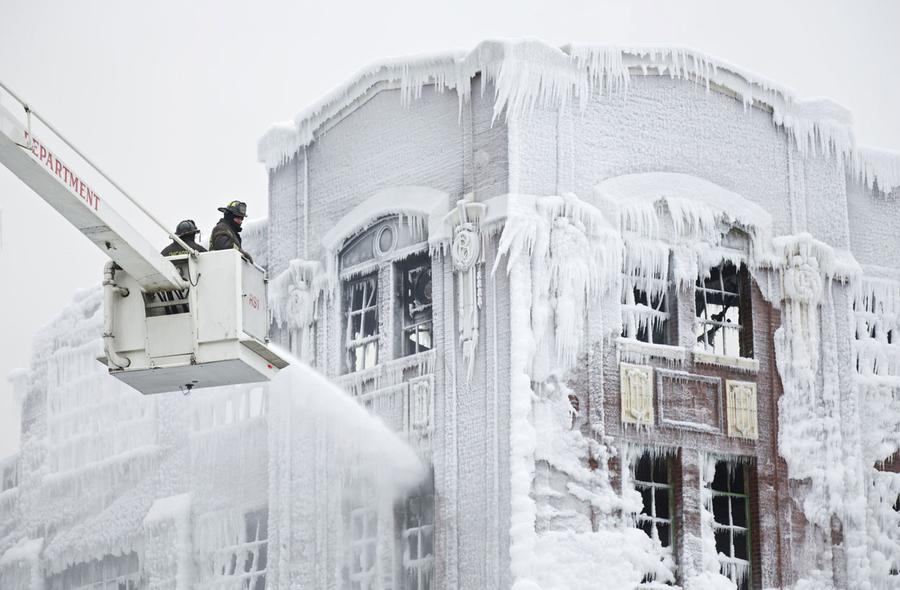 Firefighters spray down hot spots on an
ice covered warehouse that caught fire
The National Weather Service in Boston said the worst of the storm had passed by Thursday evening, but
left wind advisories in place
through early Friday and the city canceled school for the second day in a row. Thousands of flights were canceled across the country on Thursday, and airlines
pre-emptively canceled hundreds more
on Friday.