By

Jenna Amatulli 10/10/17
The New Yorker published a report on Tuesday
detailing accusations of sexual assault and rape
against film executive Harvey Weinstein.
"Too few women were willing to speak, much less allow a reporter to use their names, and Weinstein and his associates used nondisclosure agreements, monetary payoffs, and legal threats to suppress these myriad stories," Ronan Farrow writes.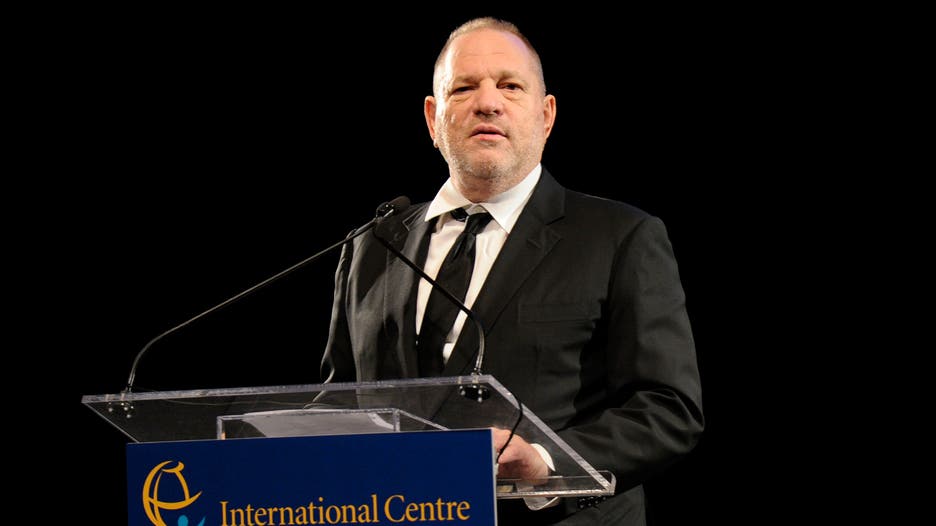 Harvey Weinstein
Farrow goes on to say that over the course of 10 months, he "was told by thirteen women that, between the nineteen-nineties and 2015, Weinstein sexually harassed or assaulted them, allegations that corroborate and overlap with the Times's revelations, and also include far more serious claims."
Sallie Hofmeister, a spokeswoman for Weinstein, issued a statement to The New Yorker in response to the allegations.
"Any allegations of non-consensual sex are unequivocally denied by Mr. Weinstein," it reads. "Mr. Weinstein has further confirmed that there were never any acts of retaliation against any women for refusing his advances. Mr. Weinstein obviously can't speak to anonymous allegations, but with respect to any women who have made allegations on the record, Mr. Weinstein believes that all of these relationships were consensual. Mr. Weinstein has begun counseling, has listened to the community and is pursuing a better path. Mr. Weinstein is hoping that, if he makes enough progress, he will be given a second chance."
Those accusations include:
1) Audio of Weinstein that was "captured during a New York Police Department sting operation in 2015." In it, the executive "admits to groping a Filipina-Italian model named Ambra Battilana Gutierrez, describing it as behavior he is 'used to.'"
2)
Actress and director Asia Argento claiming Weinstein "forcibly performed oral sex on
her," which then led to complicated sexual encounters that she said brought her "back to the little girl that I was when I was twenty-one." She added: "When I see him, it makes me feel little and stupid and weak... After the rape, he won."
more