By Alana Horowitz Satlin 4/19/17
Aaron Hernandez, the former New England Patriots star imprisoned for homicide, died in an apparent suicide,
the Massachusetts Department of Corrections said.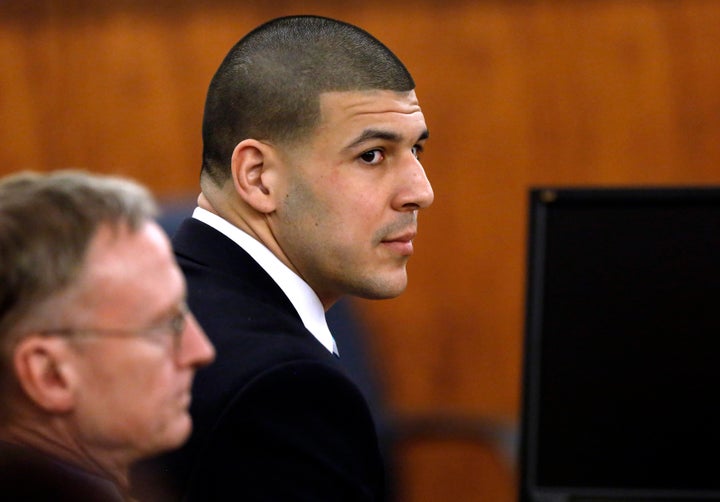 Aaron Hernandez
Hernandez, 27, was serving a life sentence for murder when corrections officers discovered his body early Wednesday. Born in Bristol, Connecticut, Hernandez left college at the University of Florida to join the 2010 NFL Draft, where he was picked up by the New England Patriots.
He spent three seasons with them
, where he broke
several NFL records.
During that time,
he became engaged
to Shayanna Jenkins, who gave birth to
their daughter, Avielle,
in November 2012. Though the couple never married, Jenkins later took Hernandez' last name.
more