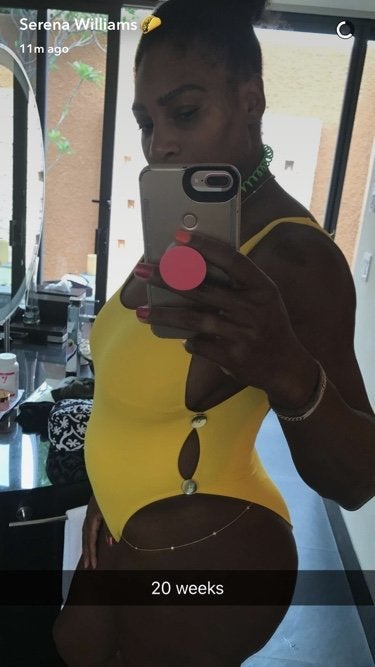 Serena Williams
By Maxwell Strachan 4/19/17
TURN ON THE SIREN. RING THE BELL. SCREAM UNTIL YOU CAN SCREAM NO LONGER. FOR SERENA WILLIAMS IS PREGNANT. I REPEAT: SERENA WILLIAMS. IS. PREGNANT.
That's right: The tennis great announced on Snapchat Wednesday that she is 20 weeks pregnant with her first child.
Do you know what this means? It means that our nation's two queens, Beyoncé and
Serena Williams
,
are both pregnant
at the exact same time.